Business Overview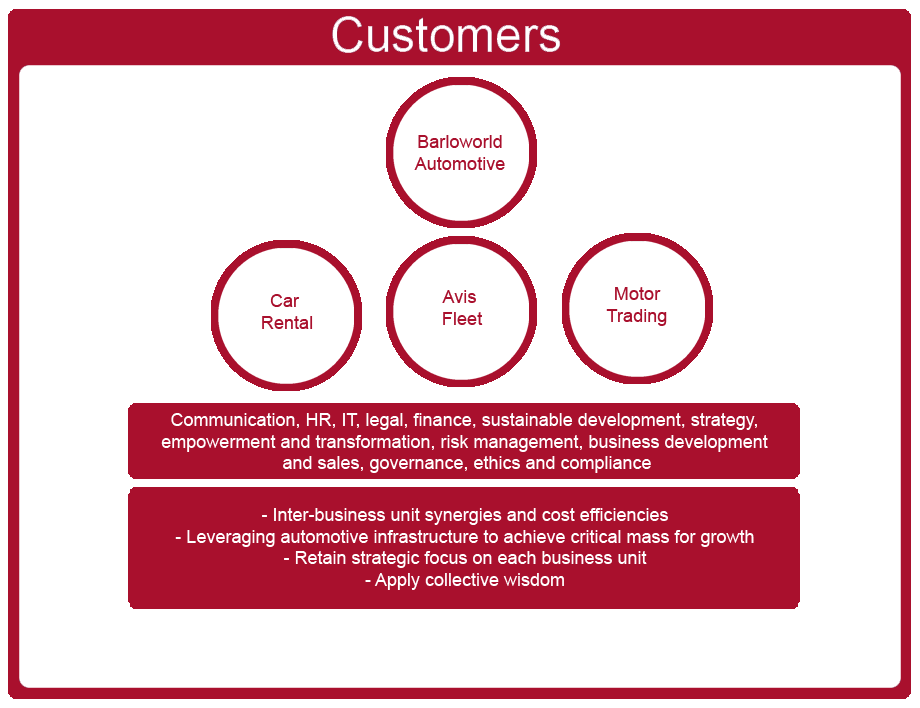 By leveraging core competencies, systems, best practices and collective wisdom within and across all business units, Barloworld Automotive delivers a wide range of highly integrated vehicle usage solutions. Innovative vehicle usage studies to meet custom specific requirements for short-term vehicle usage, outright ownership through franchised motor vehicle retailing, long term vehicle usage and fleet management solutions. Customised solutions that create shared value for our customers, company and all stakeholders involved. It has an exemplary track record of building long term relationships with local and global customers and principals.
Barloworld Automotive is committed to sustainable development and diversity and inclusion and all interactions are underpinned by a set of values contained in the World wide Code of Conduct.
Barloworld Automotive has operations in:
Botswana
Ghana
Lesotho
Mozambique
Namibia
South Africa
Swaziland
Tanzania
Zambia
Barloworld Automotive leadership approach recognize the important role of every employee and institutionalises initiatives and structures aimed at developing, harnessing and directing collective employee widows towards our value-creation objectives, while ensuring that employees share in the value created.